Blake Lively is one of my style/life inspirations. I'm a huge Gossip Girl fan and love her style both on the show and off - and she doesn't even have a stylist! Of course I love her husband Ryan Reynolds too, who doesn't?
Today I spied a picture of her in a beautiful embellished skirt and simple vest top. She pulled it off with perfection. So now I obviously want an embellished skirt to become Blake.
I've found the
perfect
Blake-esque
embellished skirt on River Island
. It's just the right length to be classy enough for a dinner with the rents, but stylish enough to be worn on a night out with heels.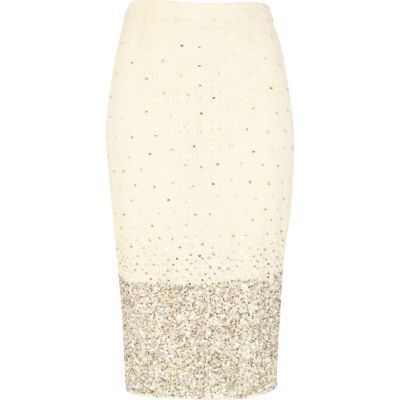 am in love with this skirt, but not so much with the price tag! It's £70 and I just don't think I'd wear it enough to justify splashing out.
Won't stop me wanting it though!
Here's Blake in her embellished skirt...